Concert : Mass Hysteria
Concert at Blois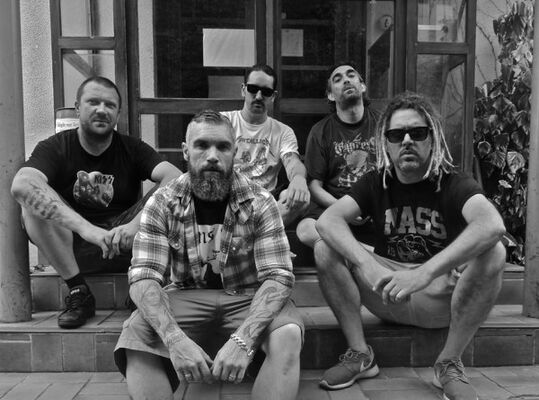 25 ans de carrière exemplaire !
Voilà ce que l'on peut écrire sans rougir concernant Mass Hysteria et qui ne surprendra personne.
Ce qui est plus étonnant, c'est le regain de forme que connaît le groupe depuis une petite décennie avec un coup de turbo phénoménal depuis son dernier album Matière Noire (2015).
S'en est suivie une tournée marathon sold out de 102 dates qui les a vu essorer les salles et festivals de l'hexagone (dans le Top 20 de 2016 des groupes les plus programmés en festivals), couronnée par deux certifications or coup sur coup : un disque d'or pour le cultissime Contraddiction (1999) et une vidéo or pour le live À L'Olympia (2013), fait rarissime pour un groupe du genre.
À ce beau palmarès s'ajoute un fan club de 3 800 membres actifs intitulé « L'armée des Ombres », des couvertures de magazines en pagaille, un clip qui tourne à plus de 682 000 vues sur YouTube, une page Facebook avec près de 70 000 abonnés,… Bref, faut-il encore en rajouter ?
Le nouvel album studio de Mass Hysteria, Maniac, sortira le 26 octobre 2018 ! Il viendra confirmer sans aucun doute que Mass Hysteria a définitivement regagné son trône !
Schedules

On

February 28, 2019

from 19:00
Leave a review about Concert : Mass Hysteria :
Horrible

Bad

Average

Good

Excellent
There is no review about Concert : Mass Hysteria, be the first to leave one !