Ciné concert : Wings
Show at Blois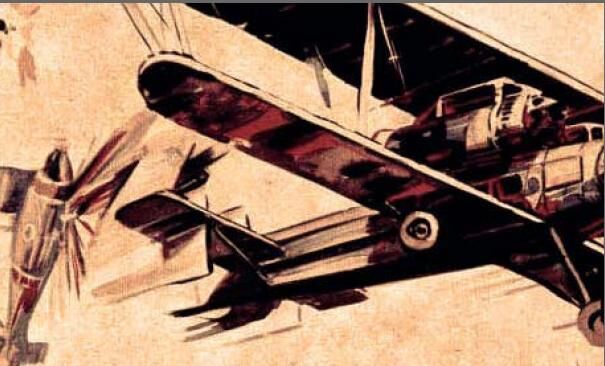 1914-1918 : sur les ailes de la mémoire
Jack et David aiment tous deux la belle Sylvia, qui préfère David mais n'ose l'avouer à Jack, lequel ne voit pas qu'il est follement aimé de la charmante Mary. Soudain, les États-Unis entrent en guerre (nous sommes en 1917) et les deux jeunes gens s'engagent dans l'aviation. Ils y deviennent frères d'armes et pilotes héroïques, écumant tels des corsaires « la haute mer du ciel ». Également engagée, Mary retrouve Jack, en permission à Paris. Le drame se noue.
Tourné et sorti en 1927 Wings fut un retentissant succès et le premier film à être distingué par un Oscar (la récompense fut justement créée cette année-là).
Ne lésinant en rien sur le poids d'aventures, de prouesses techniques, d'invention formelle, d'humour, d'amours incomprises et de larmes, William A. Wellman, le réalisateur, lui-même pilote de guerre, a su en faire ce qu'était alors un blockbuster : un film spectaculaire, mélodramatique et démesuré.

Baudime Jam est altiste, compositeur et musicographe. Il est le fondateur, en 1997, du quatuor Prima Vista qui joue un répertoire très large : classiques de la musique de chambre, transcriptions du répertoire symphonique ou lyrique, création d'œuvres modernes et contemporaines, tango, musique klezmer… Et de nombreux ciné-concerts, dont il compose les partitions, 25 courts ou longs métrages à ce jour, et que le quatuor Prima Vista a interprétés dans de prestigieux festivals en Europe, aux États-Unis, en Chine et jusqu'en Afrique. Le ciné-concert Wings a été labellisé par la Mission Centenaire : sa récente création américaine au FIAF de New York a été saluée par la profession.
Schedules

On

December 1, 2018

at 18:00
Leave a review about Ciné Concert : Wings :
Horrible

Bad

Average

Good

Excellent
There is no review about Ciné Concert : Wings, be the first to leave one !