Montlivault
Town, village, neighbourhood at Montlivault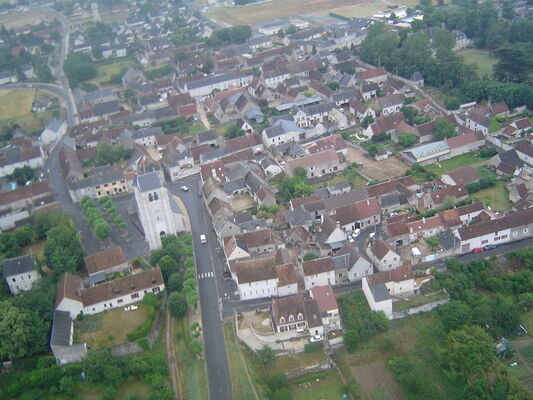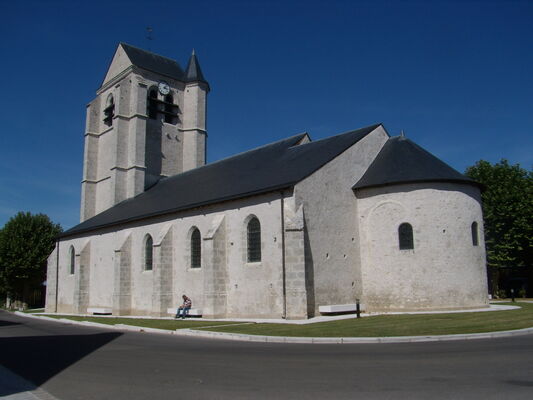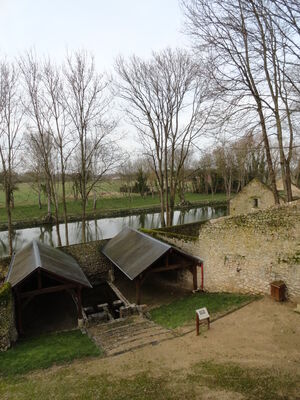 Montlivault s'étend sur 1073 hectares. Le village est situé dans un périmètre classé au patrimoine mondial de l'UNESCO sur la rive gauche de la Loire. Bâti au sommet d'un coteau, il surplombe faiblement l'ancien lit de la Loire.
En arrivant de Blois, un très beau déversoir rappelle que la Loire a connu des crues dévastatrices.
Un chemin de halage bordé de ports longe la Loire sur tout le territoire. Il a été aménagé en piste cyclable par la Communauté de Communes du Pays de Chambord.
L'attrait du centre bourg est lié à la densité bâtie des fermes avec leur porche en arc de cercle et leurs fenêtres à meneaux. Une voie antique, orientée Sud Ouest – Nord Est, traverse la commune au Sud du bourg, empruntant l'actuel chemin chaussée.
Le village est regroupé autour de l'église et de l'ensemble mairie, école datant de 1889 face au château. Quelques petites ruelles apportent un supplément de charme à ce tissu ancien.

L'église, primitivement monument du XII siècle, fut agrandie au Sud d'un bas côté au XVI siècle. Seul son clocher, tour très imposante, a été inscrit à l'inventaire des monuments historiques en 1948. Depuis le 12 avril 2011, suite à la découverte de peintures murales lors de la restauration, l'église est désormais inscrite dans sa globalité.
Montlivault reste un village rural. Si 10% de sa superficie est occupée par des bois, une place importante est consacrée à la culture (ignames, fraises, cultures maraichères et céréalières). La diversité des commerces, la zone artisanale, les associations nombreuses, font de Montlivault un village accueillant.
Leave a review about Montlivault :
Horrible

Bad

Average

Good

Excellent
There is no review about Montlivault, be the first to leave one !