Mer
Town, village, neighbourhood at Mer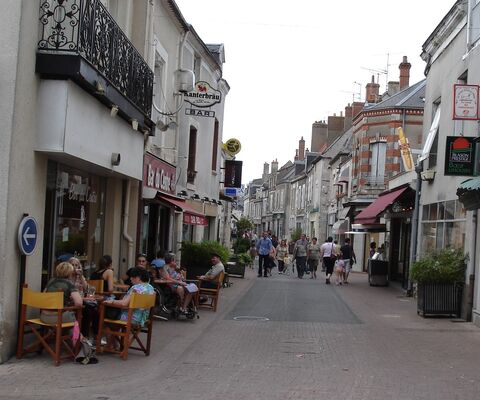 Mer, située à 30 minutes d'Orléans, 20 minutes de BLOIS, desservie par l'A10, et la RD 2152 et disposant d'une gare, est la ville la plus importante de la Communauté de communes Beauce Val de Loire.
Mer est au cœur de la vallée de la Loire dotée de nombreuses richesses touristiques. La Loire est classée patrimoine de l'UNESCO depuis 2000, les châteaux, les églises, les moulins, la forêt domaniale de Chambord, les nombreux cours d'eau, le plan d'eau du Domino, le circuit la Loire à Vélo, les balades en canoë et en gabares, sont, entre autres, les intérêts de la situation de notre ville.
Tout cela contribue à la douceur de vivre à Mer et en Val de Loire.
Chiffres clés
Région : Centre-Val de Loire
Département : 41 Loir-et-Cher
Arrondissement : Blois
Canton : La Beauce
Intercommunalité : Beauce Val de Loire
Gentilé : mérois, méroise
Population (2017) : 6 327
Superficie : 26,47 km² avec une densité de 234 habitants au km²
Depuis 1987, la ville de Mer est jumelée avec la ville anglaise de Kinver. Le comité de jumelage s'attache à faire perdurer les déplacements et les échanges tous les ans.
Leave a review about Mer :
Horrible

Bad

Average

Good

Excellent
There is no review about Mer, be the first to leave one !