Huisseau-sur-Cosson
Town, village, neighbourhood at Huisseau-sur-Cosson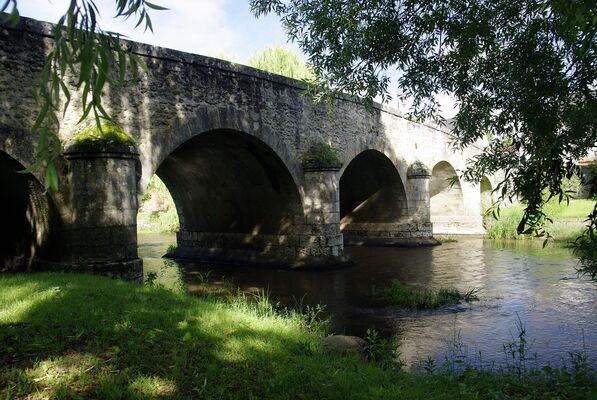 Huisseau-sur-Cosson est situé dans le Val de Loire ainsi qu'en Sologne, plus particulièrement, au cœur du triangle d'or des Châteaux de la Loire : Chambord, Blois et Cheverny. Ce village est niché à 170km au sud de Paris, à 10km à l'est de Blois et à 2,5km de l'entrée du parc du château de Chambord. Il est traversé par le Cosson, petit sous-affluent de la Loire, et est scindé en trois parties: Le Chîteau, Le Bourg et La-Chaussée-le-Comte.
Les habitants et habitantes de la commune de Huisseau-sur-Cosson sont appelés les Huisselois et les Huisseloises.
Les 2279 habitants de la ville de Huisseau-sur-Cosson vivent sur une superficie totale de 22,79 km2 avec une densité de 100 habitants par km2 et une moyenne d'altitude de 79 m.
Les villes voisines sont Mont-près-Chambord, Saint-Claude-de-Diray, Maslives, Montlivault, Cour-sur-Loire.
Le village de Huisseau-sur-Cosson ne prit son nom actuel qu'au XIIIe siècle. Son nom viendrait du lieu où un ermite, du nom de saint My, donnait ses conseils, par un huis étroit. Quelques sites archéologiques (menhir des Grotteaux et les ruines de la Motte Boulogne, tous deux situés près de la rive gauche du Cosson à environ 1 500 m en aval du centre du bourg, attestent que le village existait déjà à l'époque des Gaulois. Un trésor de 300 pièces romaines a été mis au jour en 1834. Mais c'est sous le règne de François 1er qu'il prit son véritable essor lors de l'édification du château de Chambord par l'arrivée et l'installation de nombreux artisans qui œuvrèrent à ce gigantesque chantier. Le château des Grotteaux fut construit dans la commune en 1620.
Leave a review about Huisseau-Sur-Cosson :
Horrible

Bad

Average

Good

Excellent
There is no review about Huisseau-Sur-Cosson, be the first to leave one !