Coulanges
Town, village, neighbourhood at Coulanges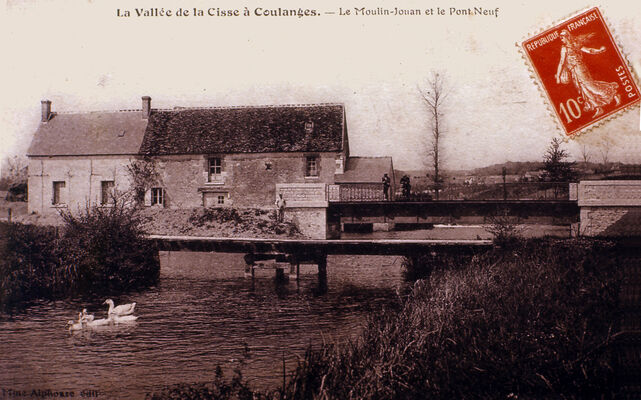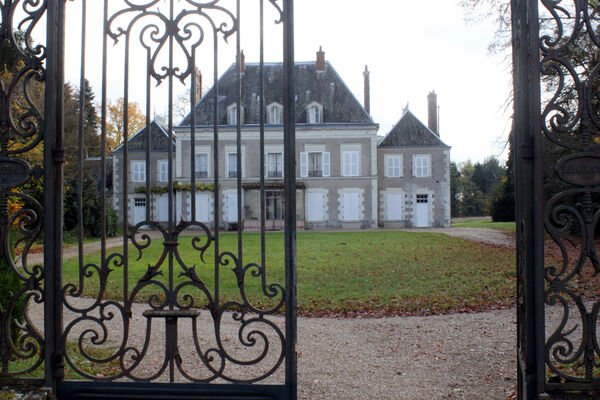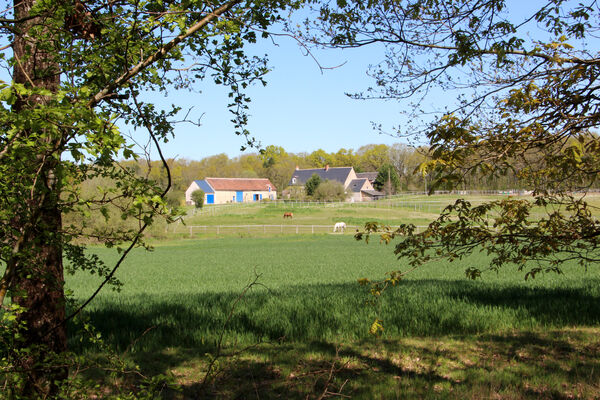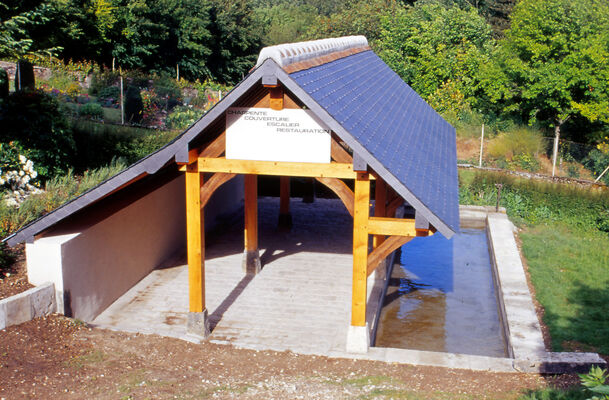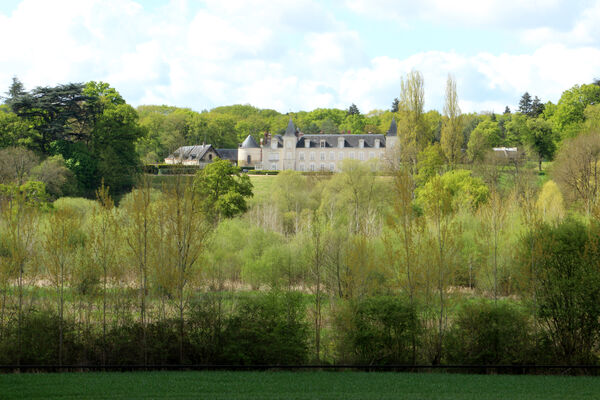 Une fondation ecclésiastique au 12ème siècle justifierait l'étymologie de "colonia", terre défrichée en forêt de Blémars. La paroisse aurait pu être baptisée « Saint Denys en Blaisois » (vitrail de Saint-Denis de Coulanges par L. Lobin, Tours 1872) avant d'être une commune qualifiée de « Cou-sans-culotte » par les révolutionnaires.

Les fermes anciennes de la Plaine (Ferme de la Chesnaie) sont les vestiges de maisons seigneuriales ou de biens confisqués à l'abbaye de la Guiche tout proche (Miséricorde de stalle de la Guiche). La grange et la fuie de la Boutinière, la maison haute de la Grand' Porte sont encore les témoins d'architecture ancienne dans le bourg.
Mais les richesses économiques du passé se sont estompées : les vignobles n'ont plus que les murs des closeries ; le blanchiment des toiles, la fraîcheur des prés ; les métairies, le dénivelé des étangs mis en culture ; la pierre à chaux, les ruines des fours.

L'eau est présente partout sous la forme de puits à pompe ou à roue, de sources et de fontaines, du lavoir restauré (lavoir) au cœur du village, et bien sûr de la rivière de Cisse au bord de laquelle il est agréable de se promener d'un moulin à l'autre (Moulin Jouan).

Ce petit patrimoine local ne peut rivaliser avec les deux châteaux, celui de la « villa italienne » de Beaujour et celui du domaine de Rocon (visible du coteau de Chambon-sur-Cisse).

Les personnes illustres ne manquent pas : Florimond de Beaune (1601-1652) mathématicien ami de Descartes, François Fourré, juriste qui a étudié la coutume de Blois, Edward William Trafford, mécène anglais (Château de Beaujour) qui a financé l'église ou encore la célèbre famille des Law de Lauriston (Château de Rocon).

Renseignez-vous à la mairie (mairie-école). C'est le siège social de « Vallée de la Cisse », la revue plus que cinquantenaire de l'histoire locale.
Leave a review about Coulanges :
Horrible

Bad

Average

Good

Excellent
There is no review about Coulanges, be the first to leave one !